Here
is what the outside of our house looks like. I did swags of greenery on the front porch with a wreath near the center post, a wreath on the door and two trees in urns flanking either side, all in white lights.
************
Hopefully I'll be able to do a video soon, but here's a peek at our living room. We do shades of garnet and gold ornaments paired with old world santas. Keep in mind, we have a point and shoot and we've yet to master all of the settings. Without knowing how to really work the apertures, there were a lot of splashes of light, but I like the way it works in the first photo.
Next year, I'll probably work a ribbon 'round the circumfrence of the tree and add a few more ornaments. Every other year I hope to add a slimline tree to the three remaining windows in the front of the house, each with a different theme. My next one is slated for icy colors with snowflakes.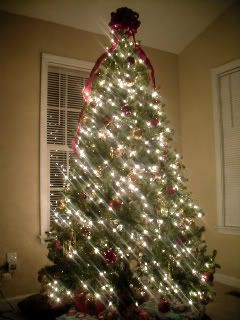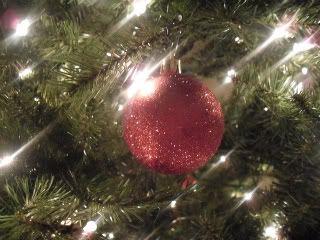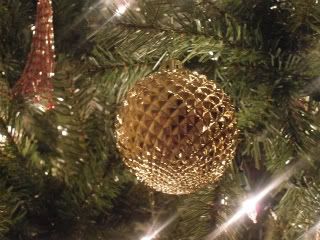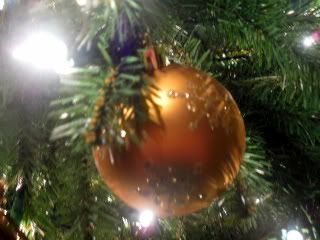 Some of my favorite new this year ornaments came from World Market. This one looks like mercury glass and we bought it in both colors. Taken during the day: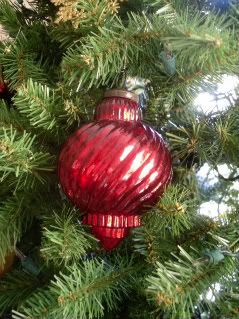 The photographs just don't do this one (below) justice. It's blown glass. I fell in love with the spire shape. It looks magical the way it catches light on the tree.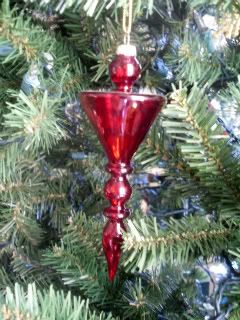 Not the best photograph, but also from their Global Holiday line. Embroidered with crimson and metallic threads: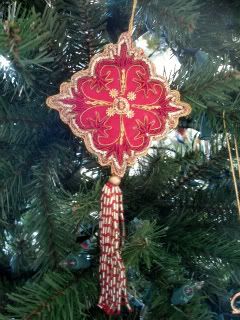 One of my favorite Santas. He is in a pocketwatch case, looking at his own pocketwatch.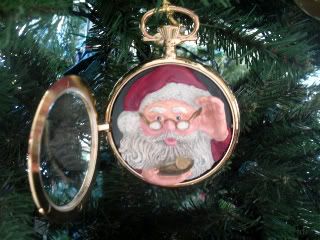 One of our most treasured ornaments on the tree. Amanda and Joey (my stepchildren) made four of these, swirling around two different acrylic paints inside clear, plastic bulbs. The affect is like marbled paper. This one photographed very flat and orangey, for some reason.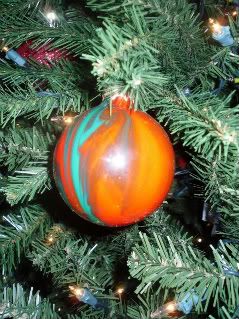 Detail of our mantel, one of the stocking holders:
Sorry this is so, so late. With getting settled into the new house at the end of November, the whole month of December just felt like it whooshed on by. Anyhow, this is crossposted from my personal journal.