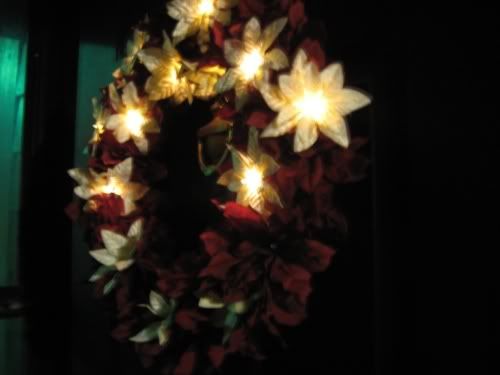 We finally busted out the Christmas decorations this week. I even went so far as to finish the wreath I started 3 years ago (above.) I got random bits of crazy Christmas decorations from my grandparents ages ago and I've ended up with some really awesome and hilarious stuff. We should probably take the time to make/get more stuff that represents the two of us. Then again, it took me 3 years to get the wreath done, so perhaps *get* is more likely than *make* and possibly even cheaper.
The wreath in light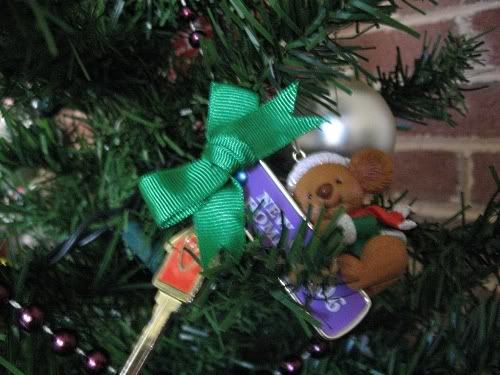 The "New Home" ornament my sister bought me years ago because she's a thoughtful person.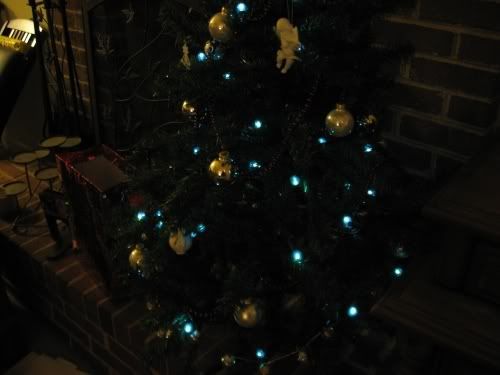 Blue lights on the $10 fake tree we got for our first Christmas together.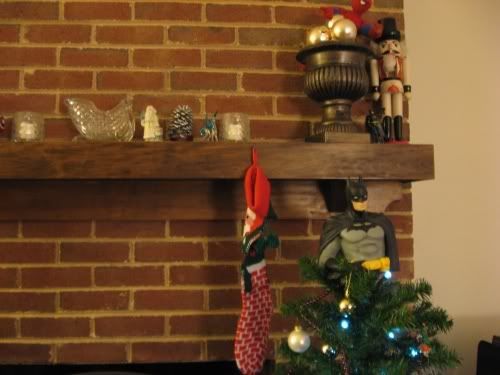 Superheroes in the decorations, naturally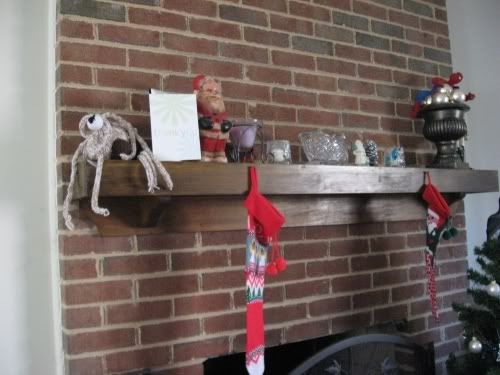 The whole mantle including the flying spaghetti monster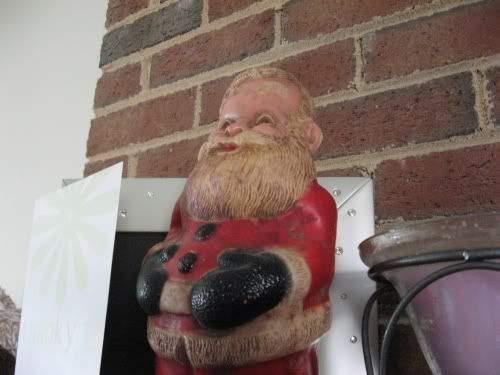 The extremely creepy Santa we got as part of the inherited decorations